Repository is a storage service.
It can be used for storage of html and xml of online editor.
It's also can be used for data stroage for serverless event.
Capacity
Cpacity of repository depends on devices an account has.
| Lite | Business |
| --- | --- |
| 5MB × Number of Active device | 5MB × Number of Active device |
Public and Private
Expose setting can be choosed for each file at creation. "Public Page" can see whole public file you have. Anyone can access the page.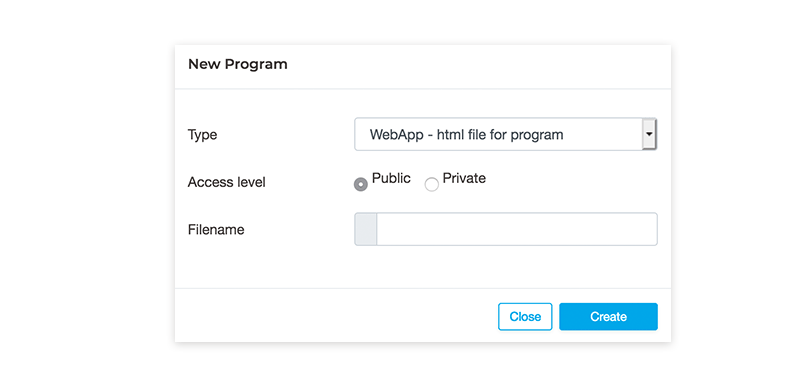 Repository Page
Repository Page is listed in Developer's console.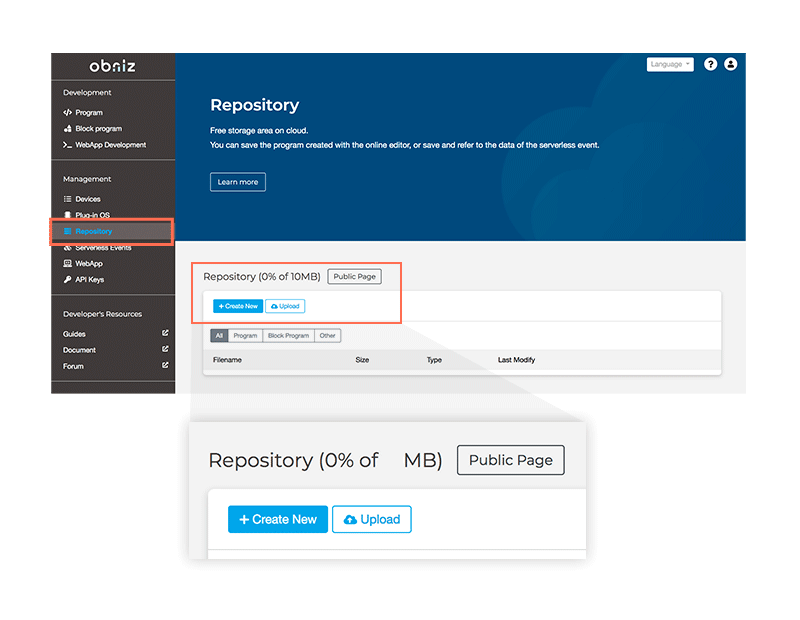 In the page, You can create/edit/delete a file.
You can open and edit on online editor for .html .js .xml file.
If you have local file like image, You can upload them from "Upload" to repository.
REST API
Repository API is available. Your program may store and restore data to your repository.
Articles