In addition to the official devices, users can also add obnizOS to compatible devices (microcontrollers) with By installing it, you can create your own obniz device.
See Price.
How to create
You can create a device in two ways.
Write OS to supported devices in obniz-cli and create devices in the cloud at the same time
Write OS only to supported devices in obniz-cli and write pre-issued device keys in the cloud
1. obniz-cli can be used to write an OS to a supported device and to create a device in the cloud Create at the same time
obnizOS' See the installation documentation.
2. obniz-cli writes only the OS to the supported devices, and pre-writes to the cloud Write the issued device key
How to issue device keys in bulk in the cloud
Devicekey Generation
Get start from "Add Device". It's on right top of Devices.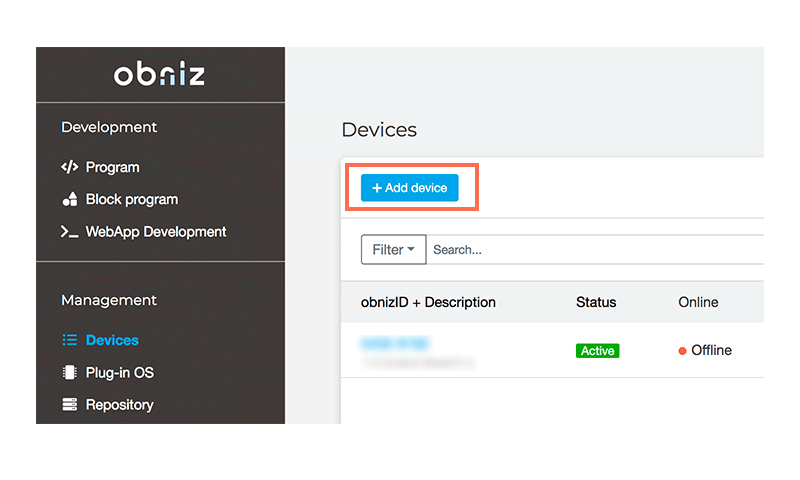 Next view ask you device registration or generation devicekey for obnizOS.
Choose "Issue obnizID on Online".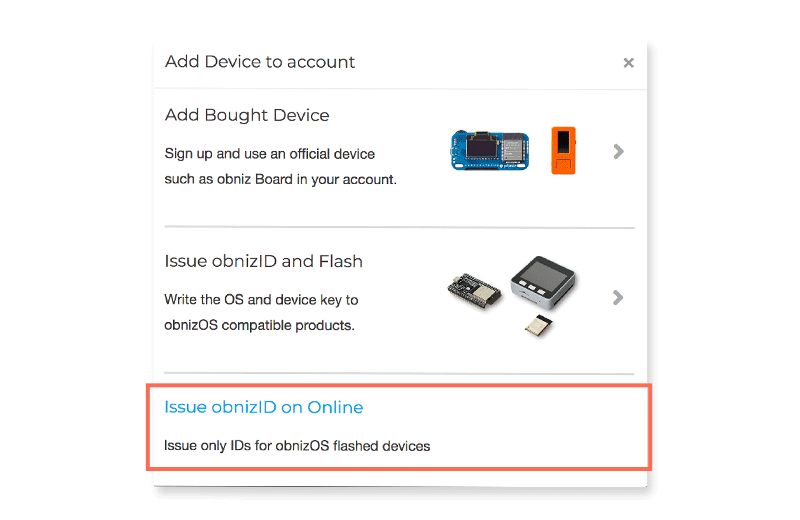 Type a number you want to create. It will show additional monthly fee.
Each plan has limitation of active devices. If it exceed, dialog will show an error.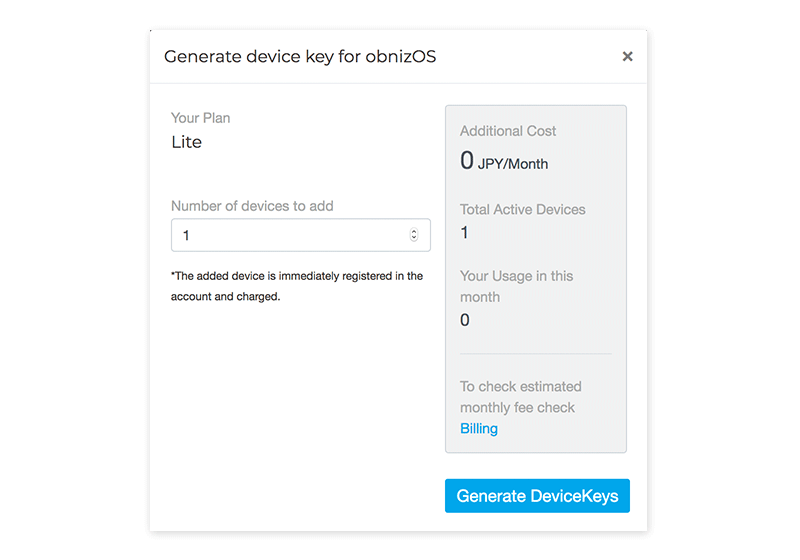 By pressing "Generate DeviceKeys", DeviceKeys will be created and activated immidiately. And you will be generated device list page. Download devicekeys at onece by pressing Download all.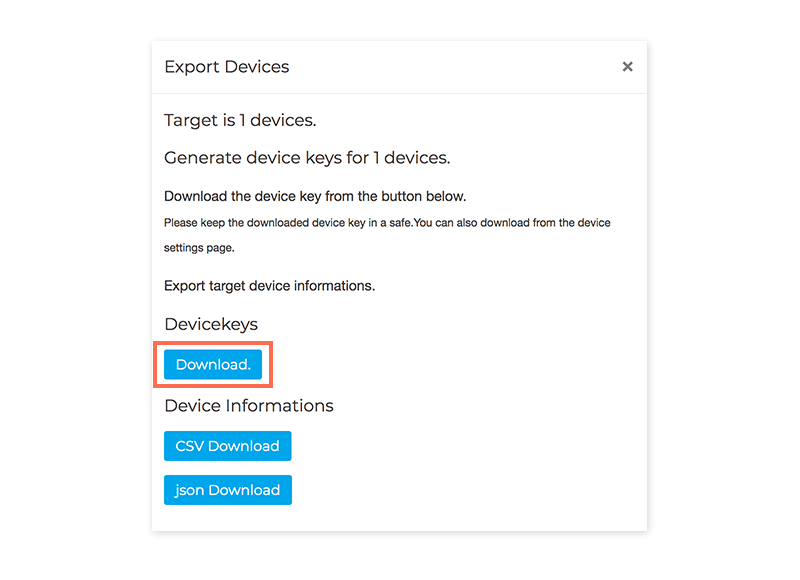 It is downloadable from each device setting page.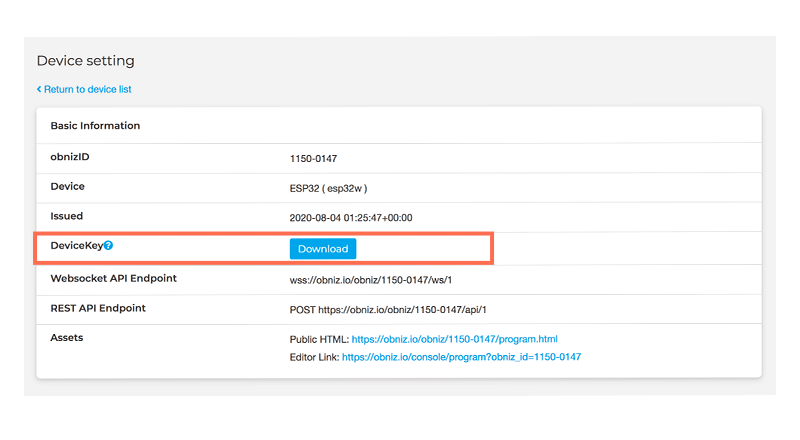 See more about obnizOS at obnizOS Overview.