Welcome to the world of IoT!
The kit contains parts for assembling the IoT home kit.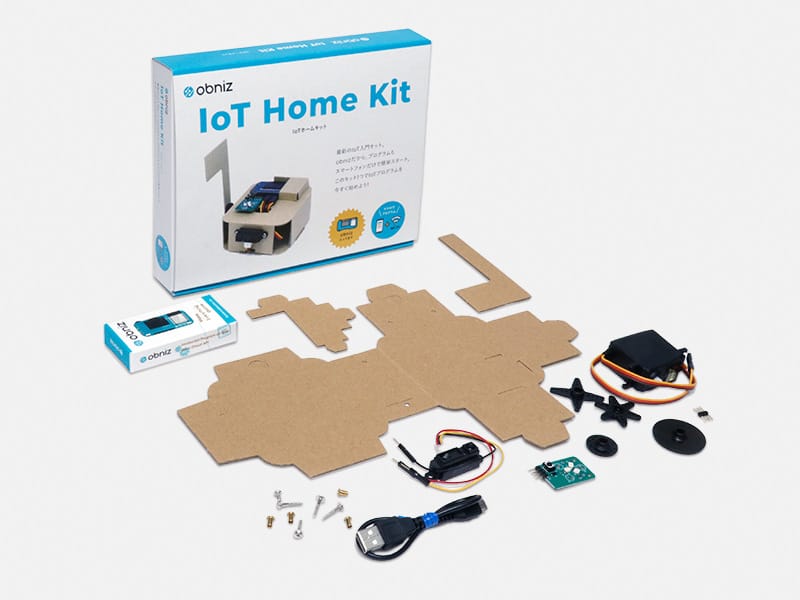 Kit contents
Cardboard x 3
Servomotor
Servo motor connector
Infrared module
Various screws
Distance sensor
Distance sensor cable
Micro USB cable (*)
obniz Board(※)
※The Kit with no Board does not include a USB cable and obniz Board.
Other things that need to be prepared
In addition to the kit, you will need a smartphone and mobile battery, double-sided tape, a Phillips screwdriver, and a Wi-Fi environment.

Step0. Connect obniz Board to Wi-Fi
First, connect the obniz Board to Wi-Fi.
How to start obniz Board and how to set up connection to Wi-Fi is Please confirmquick start
Step1. Remove unnecessary parts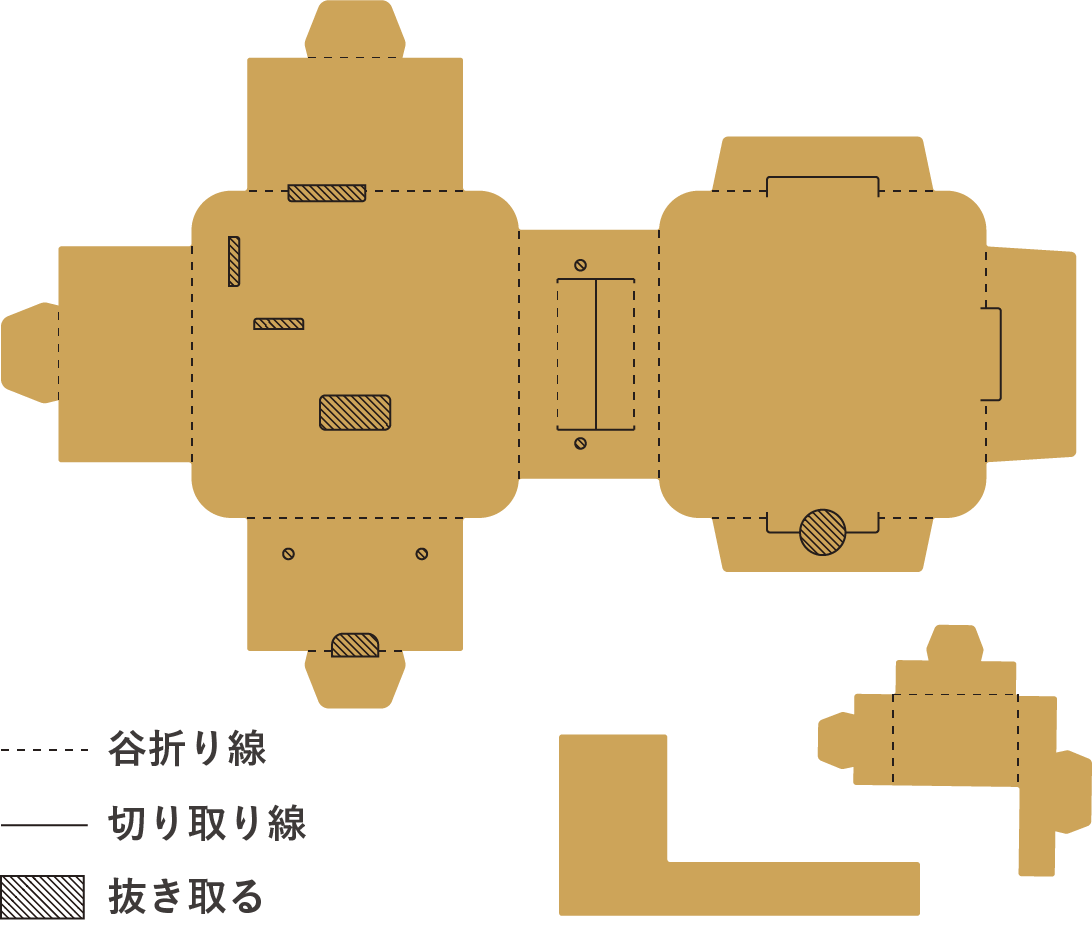 Step2. Mount the servo motor and distance sensor
Mounting image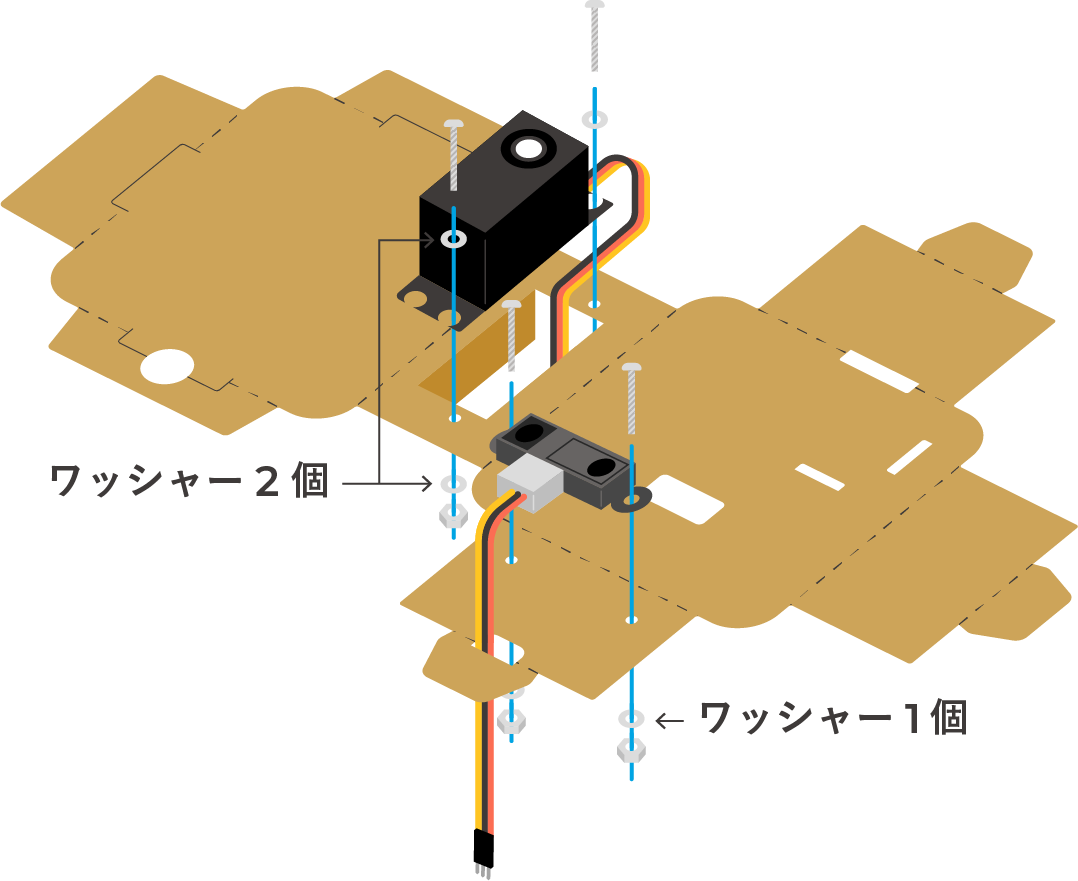 First, mount the servo motor.
Use screws, two washers, and hexagon bolts to fix them in two places on the left and right.
Next, mount the distance sensor.
Use a screw, a washer, and a hex bolt to fix it in two places on the left and right.
Step3. Assembly of the main body
Fold all the fold lines into valley folds and assemble.
Make sure all cables finally come out of the top.
Step4. Attachment of cardboard parts and flag
Attach the cardboard parts to the top surface.
It will be the location of obniz Board.
Attach the parts and flag to the servo motor.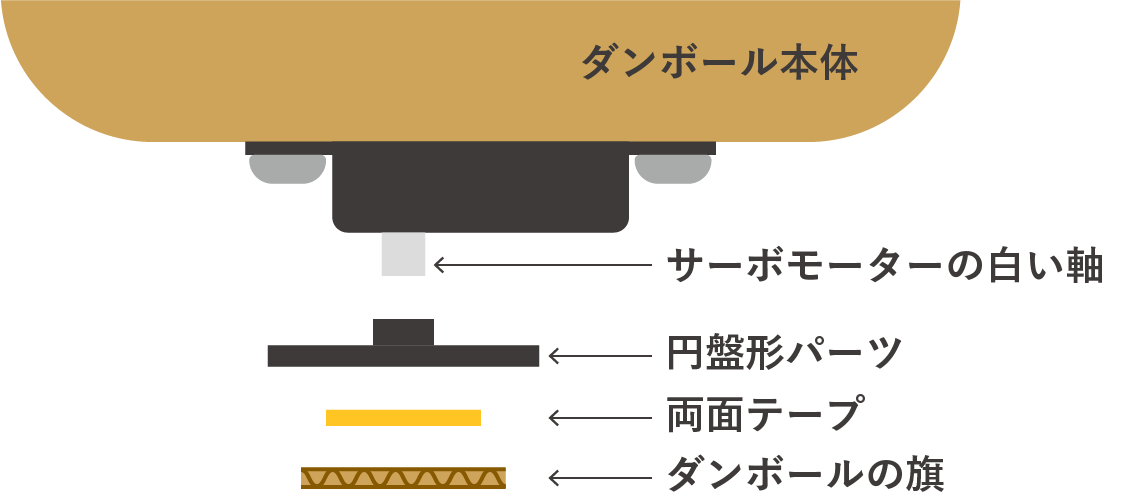 Step5. Attachment of obniz Board
Connect the servo motor, distance sensor, and infrared module to the obniz Board.
Pay attention to the position (order) of inserting the pins.