This kit has been discontinued.
Overview
With this kit, you can start developing sensing IoT using obniz BLE.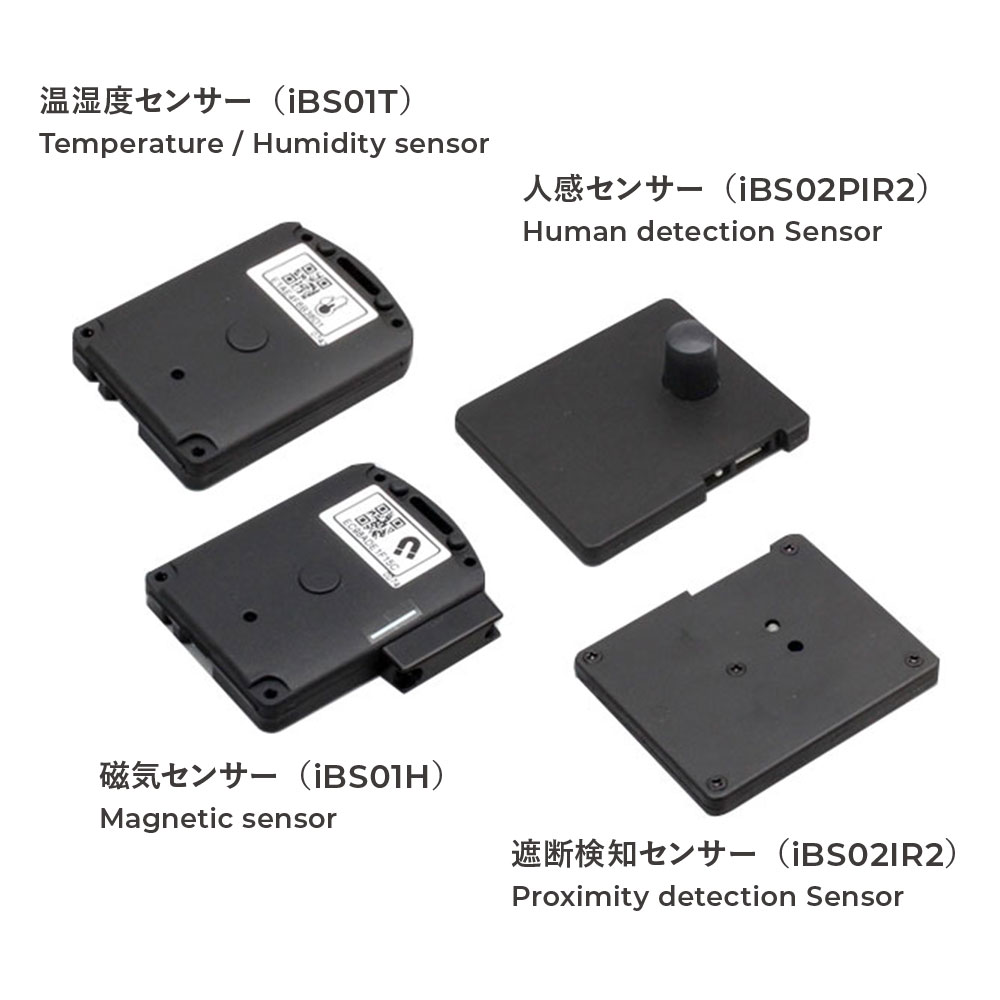 What you can do with this kit:
You can check the BLE beacon detection capability of obniz.
You can do an evaluation of the BLE sensor.
You can use it for PoC development to remotely view temperature and door sensors.
You can use obniz to get a complete set to develop IoT services.
The kit includes the following:
obniz BLE/Wi-Fi Gateway (include obniz Cloud usage License) ×1
Temperature / Humidity sensor (iBS01T) ×1
Magnetic sensor (iBS01H) ×1
Human detection Sensor (iBS02PIR2) ×1
Proximity detection Sensor (iBS02IR2) ×1
Start Guide
By using the App prepared for this kit, you can experience it right away without any programming.
Also, the application program is available to the public, so you can start developing based on it.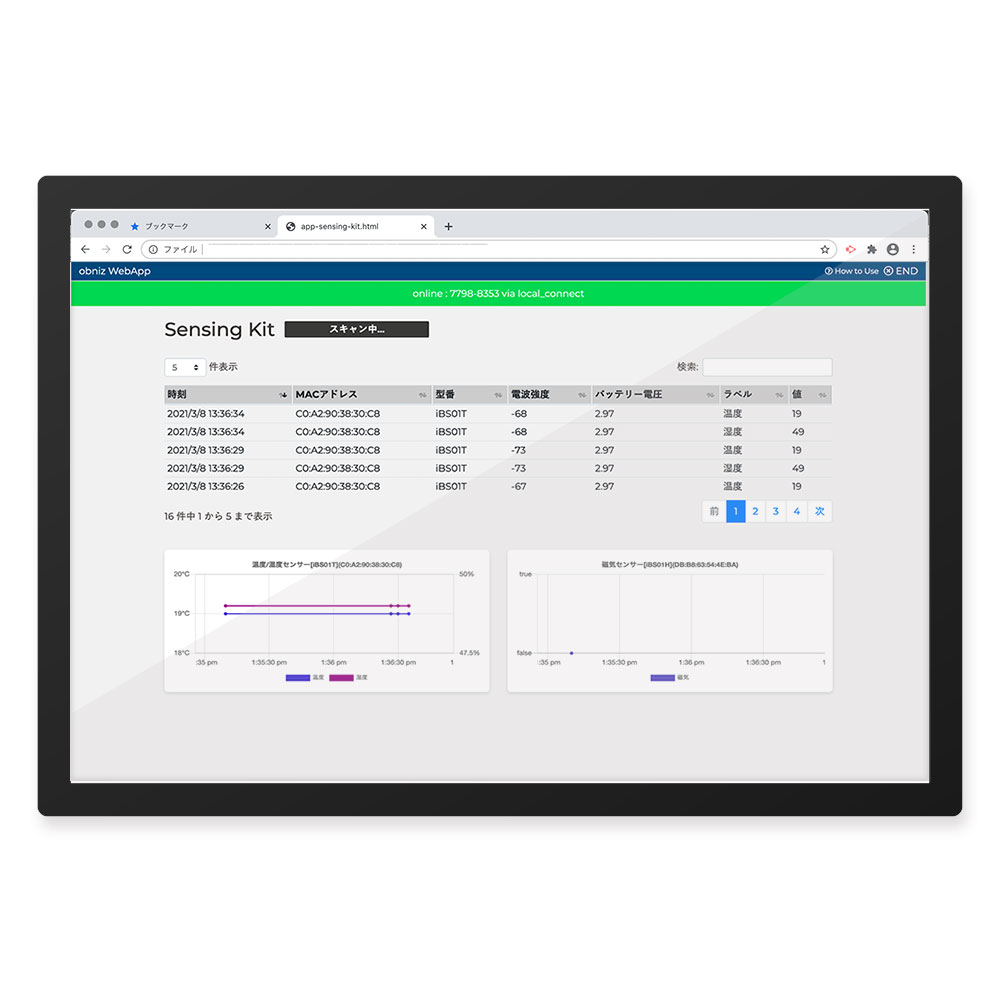 Articles